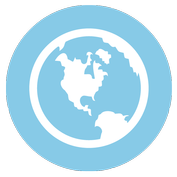 Make a global difference. Become a better world citizen.
The GFWC NPWC International Outreach Community Service Program enables members to become better world citizens through advocacy, education, and action, in order to create change in and for our global friends and their communities.
In a world where half of the population (3 billion + people!) lives on less than $2.50 a day, and 21,000 children die each day due to poverty, North Pinellas Woman's Club encourages its members to reach beyond their own communities to make a global impact. We strive to make a real difference in the lives of countless needy children and adults in emerging countries and communities in the US.
In most cases, club members cannot physically be present to assist and make changes in countries around the world; however, members can be assured that the donations made through our partnership agencies are reaching those in the greatest need.
There are countless ways to support global development, including:
Did You Know…
In 1950, GFWC began its relationship with the Cooperative for American Relief Everywhere (CARE). The organizations jointly distributed relief shipments to Korea