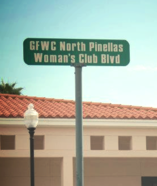 About GFWC North Pinellas Woman's Club
Tomorrow's Growth Begins Today
GFWC clubs and clubwomen are the fabric that binds not only the Federation, but the communities in which they live and work. By Living the Volunteer Spirit, GFWC North Pinellas Woman's Club clubwomen transform lives each day, not simply with monetary donations, but with hands-on projects that provide immediate impact.
Diverse in age, interests, and experiences, all clubwomen are united by a desire to create positive change in their communities. With a grassroots approach that often thinks locally but impacts globally, GFWC North Pinellas Woman's Club members remain committed to serving as a force for global good.
 GFWC North Pinellas Woman's Club members work in their own communities to support the arts, preserve natural resources, advance education, promote healthy lifestyles, encourage civic involvement, and work toward world peace and understanding.
Letter from our President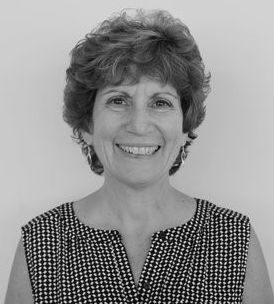 Welcome to GFWC North Pinellas Woman's Club!
We are an all-volunteer non-profit 501(c)(3) organization. Diverse in age and experience, our 150+ members are united in our passion to positively impact lives in Pinellas County. 
We are very active in a variety of community improvement projects and strive to address all aspects of the community, including foster children, the homeless, school systems, civic duties and social responsibilities, and environmental issues.
Together we support over 160 community service projects each year. In any given week, we are
Preparing dinner for 150 homeless at Peace Café in Clearwater
Sewing blankets for kids in foster care
Cleaning the Pinellas Trail
Greeting veterans on Honor Flights at Clearwater/St. Pete airport
Educating our teens on dating and healthy relationships
Collecting new and gently used children's books and distributing them to new Habitat for Humanity homeowners, after-school programs, and foster care agencies
and much more. We focus on high-impact projects that bring the most value to those whom we serve.
In 2018, club members volunteered over 24,000 hours. Our club is also a philanthropic organization, and in 2018 we gave out over $90,000 in community grants, scholarships, monetary and in-kind donations.
This is the result of great teamwork. No one member does it all. We have over 50 club women in leadership roles and many more involved in planning our projects. We have no mandatory service requirements, and members are encouraged to give of their time as they are able.
GFWC North Pinellas Woman's Club has a high-touch, supportive culture. We care for those in our community, and also for each other. Members regularly connect with each other to provide encouragement and emotional support. We hold frequent social gatherings, some of which include spouses and family members.
We are a group of like-minded women, and the gift of giving is contagious among us. GFWC North Pinellas Woman's Club is dedicated to community improvement by enhancing the lives of others through volunteer service. Together we live the volunteer spirit every day.
Come and join us! We invite you to learn more by visiting a monthly meeting or participating in a service project with us. We hope you will contact us today. Together we can make a difference.
Sincerely,

Laura Connelly
2019 President
GFWC North Pinellas Woman's Club
We Invite You to Join Us!
We meet the 3rd Tuesday of the month  (except December) at Heritage United Methodist Church, 2680 Landmark Dr, Clearwater.
Doors Open 6:00pm
Call to Order 6:30pm
Explore the fun, service, and fellowship of GFWC North Pinellas Woman's Club!
January 15
February 19
March 19 
April 16
May 21
June 18
August 20
September 17
October 15
November 20
Keep us, oh God, from pettiness;
Let us be large in thought, in word, in deed.
Let us be done with fault-finding
And leave off self-seeking.
May we put away all pretense
And meet each other face to face,
Without self-pity and without prejudice.
May we never be hasty in judgment
And always generous.
Let us take time for all things;
Make us grow calm, serene, gentle.
Teach us to put into action our better impulses;
Straightforward and unafraid.
Grant that we may realize
It is the little things that create differences;
That in the big things of life we are at one.
And may we strive to touch and to know
The great, common, human heart of us all.
And, Lord God, let us forget not to be kind.
– Mary Stewart 1904
Learn about the history of GFWC and see highlights of the founding of the GFWC North Pinellas Woman's Club.
GFWC North Pinellas Woman's Club
Founded: 2003
Club Members: 150+
Club Symbol: Palm Tree
Motto: Tomorrow's Growth Begins Today
Volunteer Hours in 2018: 24,534