GFWC North Pinellas Woman's Club works locally to bring about positive change with an unwavering dedication to community improvement through volunteer service.  Simply put, we impact lives, through acts large and small.

GFWC North Pinellas Woman's Club is a nonprofit service organization working to improve the community by volunteering our time and financial resources through programs and fundraising that support numerous local charities and groups in Pinellas County.  We attend to the diverse needs of the community through hands-on service projects, fundraising, education, leadership, and friendship.
A diverse group of women, we share a passion for the community and having fun.  If you're interested in making a connection to your community, meeting new friends and ready to have fun, GFWC North Pinellas Woman's Club is for you!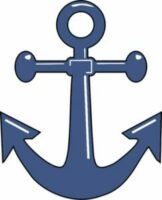 Dedicated to community improvement by enhancing the lives of others through volunteer service.
The General Federation of Women's Clubs International was founded in 1890 and is one of the world's largest volunteer women's services organizations.  
Nearly 100,000 members strong, GFWC is united in its dedication to volunteer community service.  While diverse in age, interests, and experiences, all clubwomen are united by a desire to create positive change in their communities.

We Invite You to Join Us!
We meet the 3rd Tuesday of the month  (except December) at Heritage United Methodist Church, 2680 Landmark Dr, Clearwater.
Doors Open 6:00pm
Call to Order 6:30pm
Explore the fun, service, and fellowship of GFWC North Pinellas Woman's Club!
GFWC North Pinellas Woman's Club By the Numbers
Lois B. Perkins Award Winner  |  GFWC Florida's Most Outstanding Club in 2015, 2016, 2017 and 2018
 In 2018, our club volunteered over 24,000 hours and gave out over $90,000 in grants, scholarships, monetary and in-kind donations.
150+ Members | 12 Members that Served the Florida Federation  |  District 14 of GFWC Florida