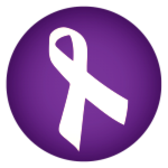 Domestic Violence Awareness & Prevention
NPWC strives to end all forms of domestic violence.
GFWC North Pinellas Woman's Club works to end domestic violence by raising awareness about this social issue. By supporting existing activities, working with various established programs and organizations, and initiating educational opportunities for club members and local citizens, the goal is to increase awareness and prevention of the widespread occurrence of domestic abuse in communities across the nation.
Domestic violence affects individuals in every community across the United States. It may include the use of physical and sexual violence, verbal and emotional abuse, stalking, and economic abuse. Domestic violence results in physical injury, psychological trauma, and sometimes death. The consequences of domestic violence can cross generations and last a lifetime.